The Neubria Team headed to the Tatton Park 10k and Half Marathon this weekend!
We handed out hundred of free samples of Neubria CHARGE - our sustained energy booster using NATURAL caffeine.
We were delighted to give hundreds of amazing runners an extra boost of energy for the long run ahead.
Well done to everyone who completed the Tatton 10K!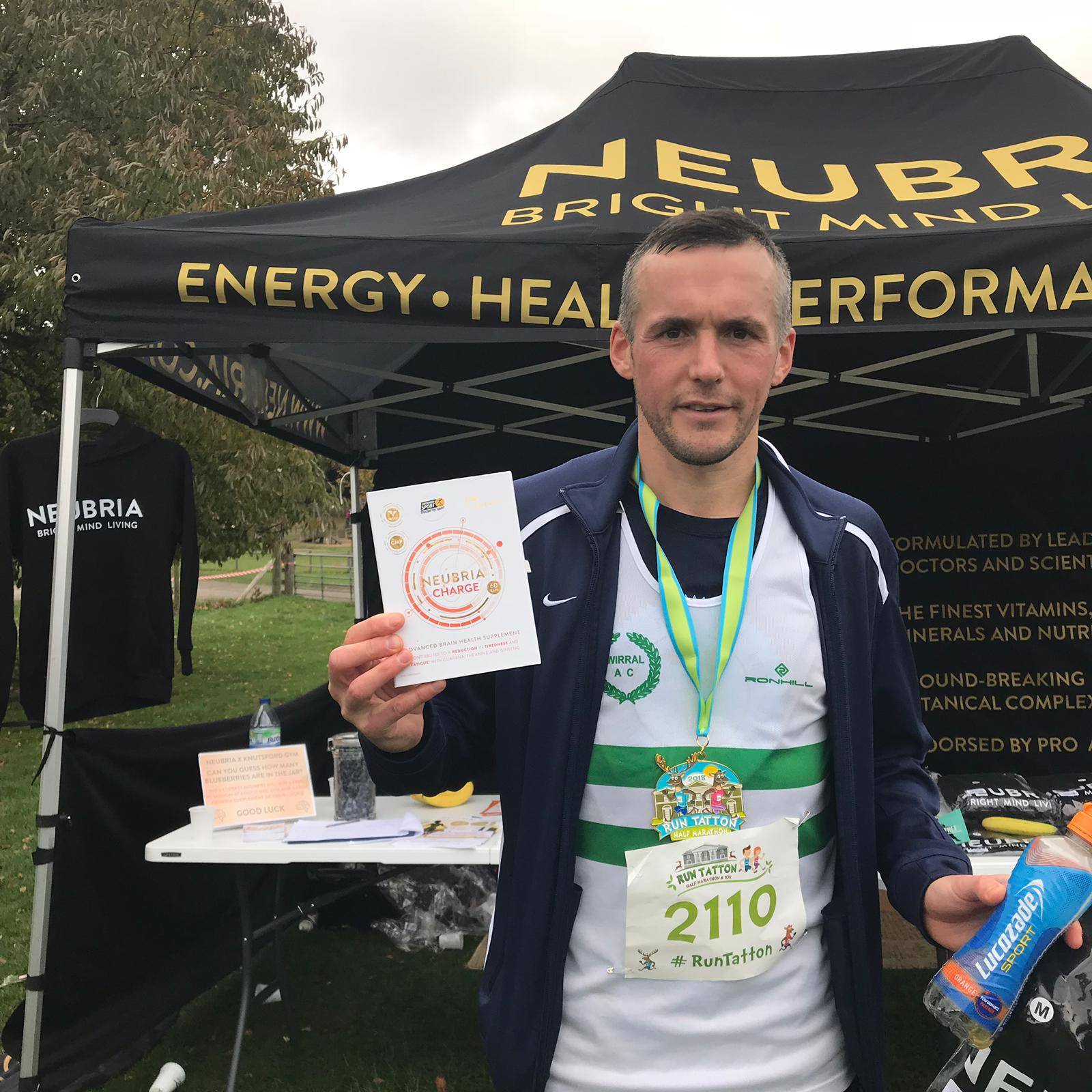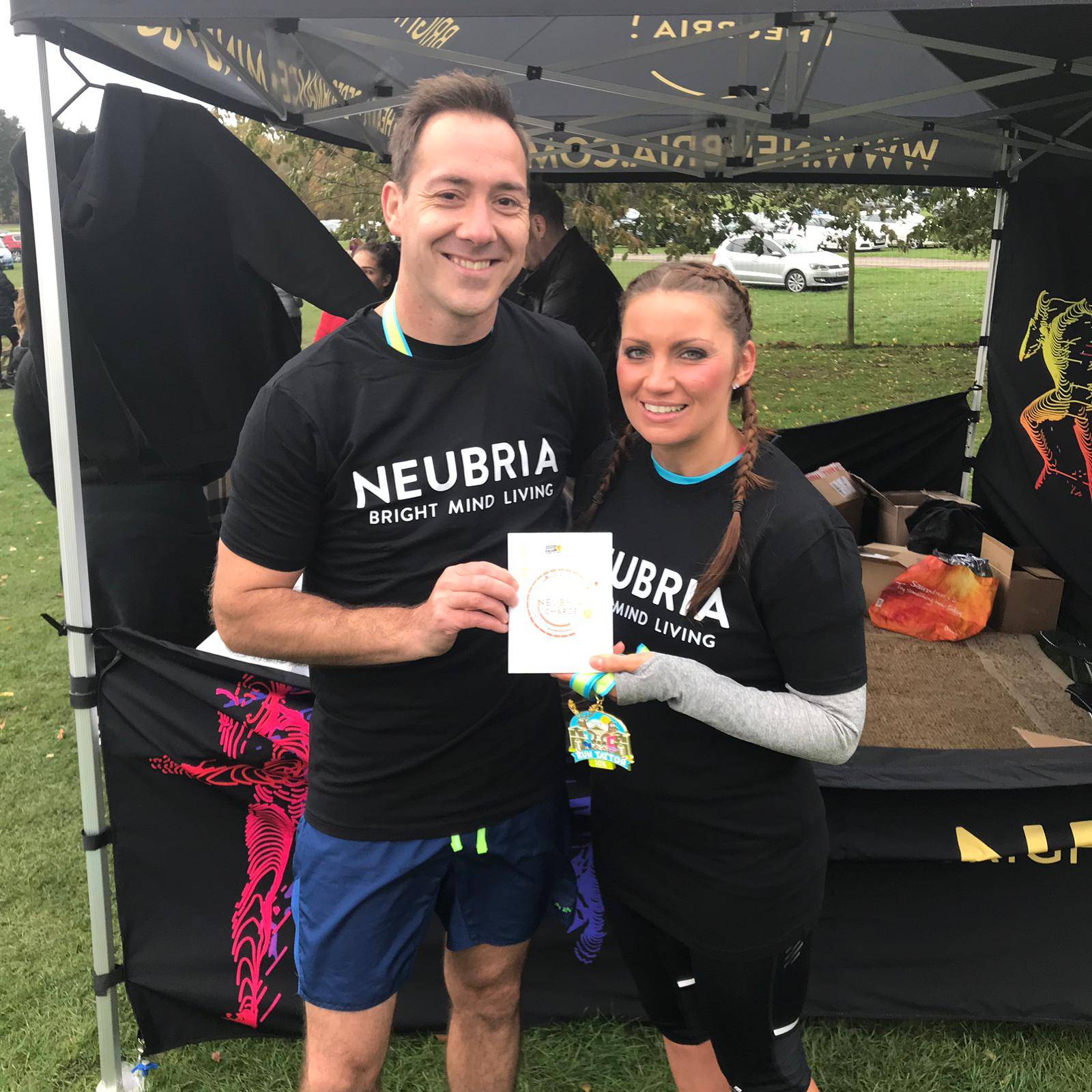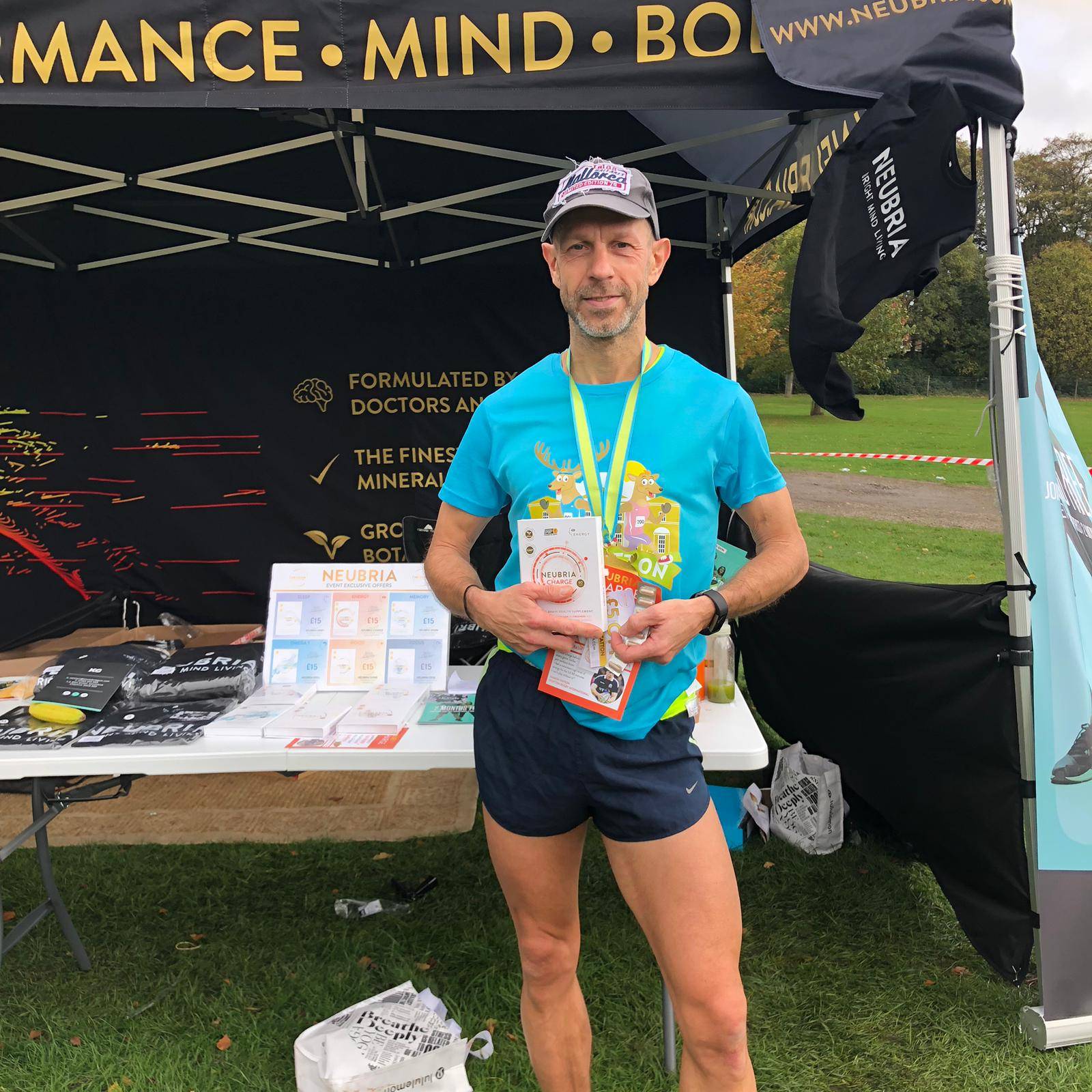 Over 400 Free Charge Samples Provided
85 Personal Bests Achieved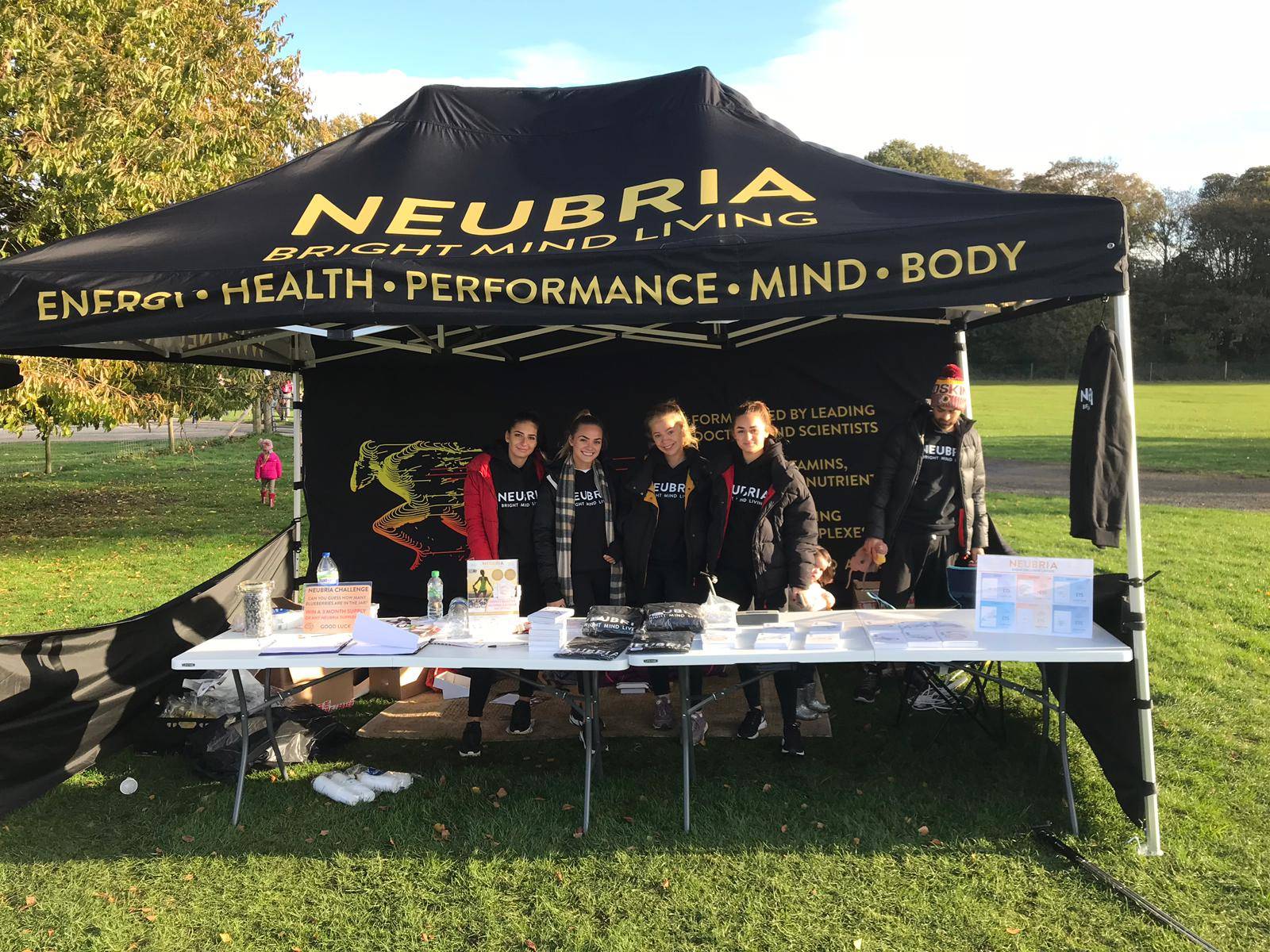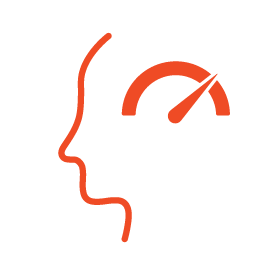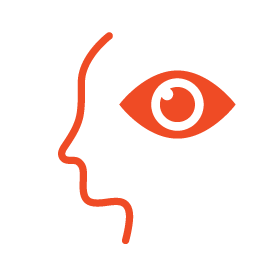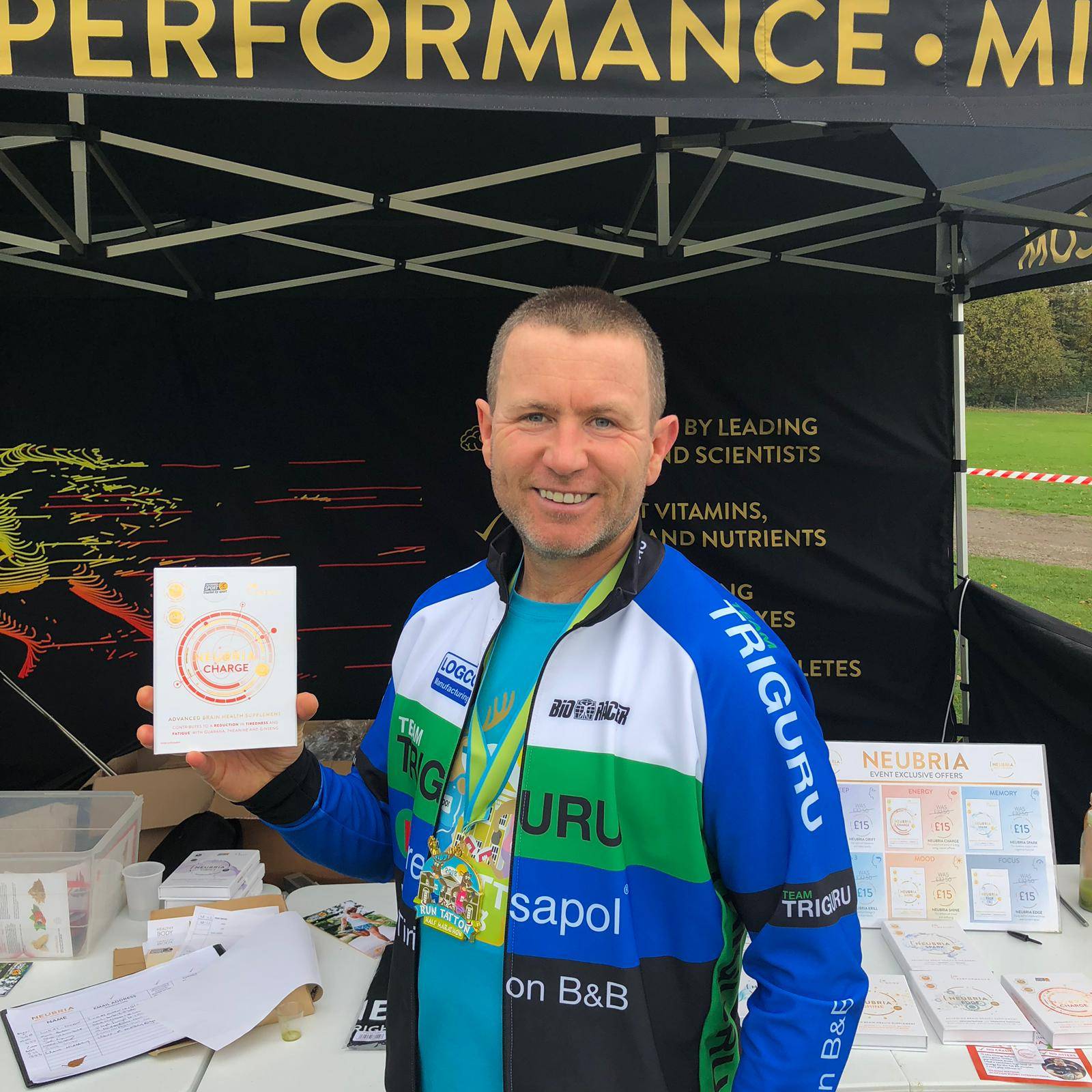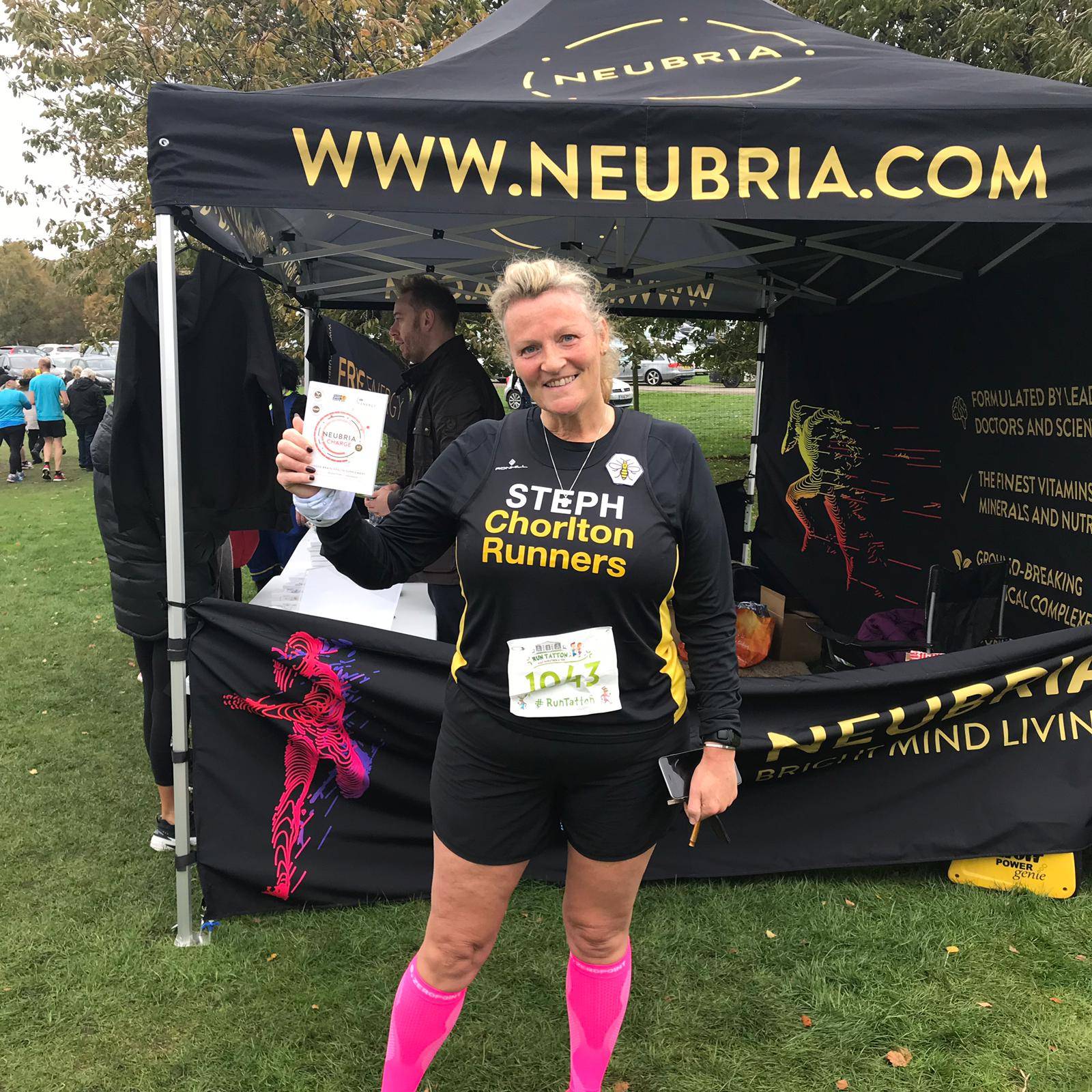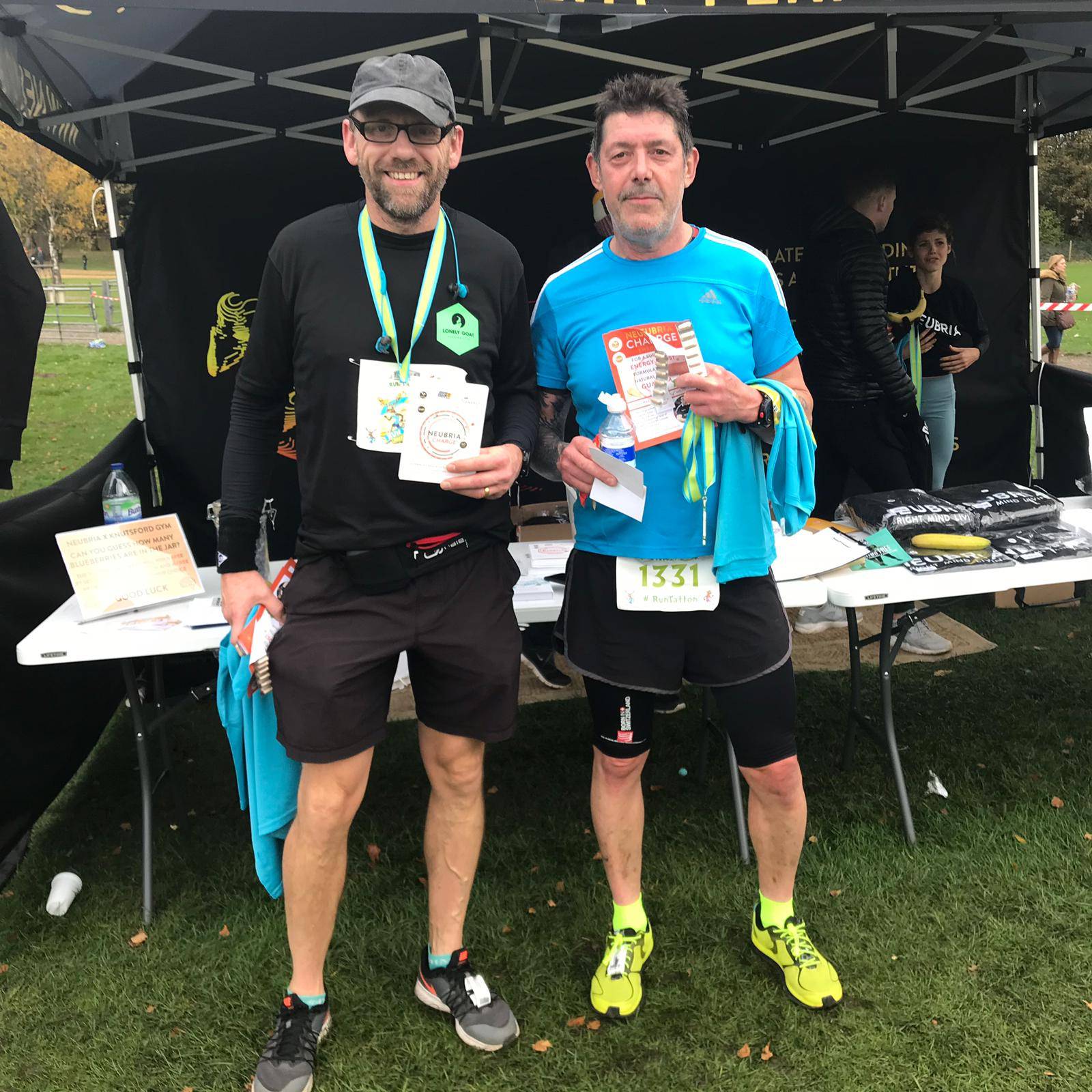 The Neubria Team partnered with Knutsford Gym and Alicia's Juices.
Together, our Professional PT's and our CEO,
who is an Ex Professional Sportsmen completed a
warm up session to make sure all runners were ready to race!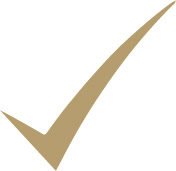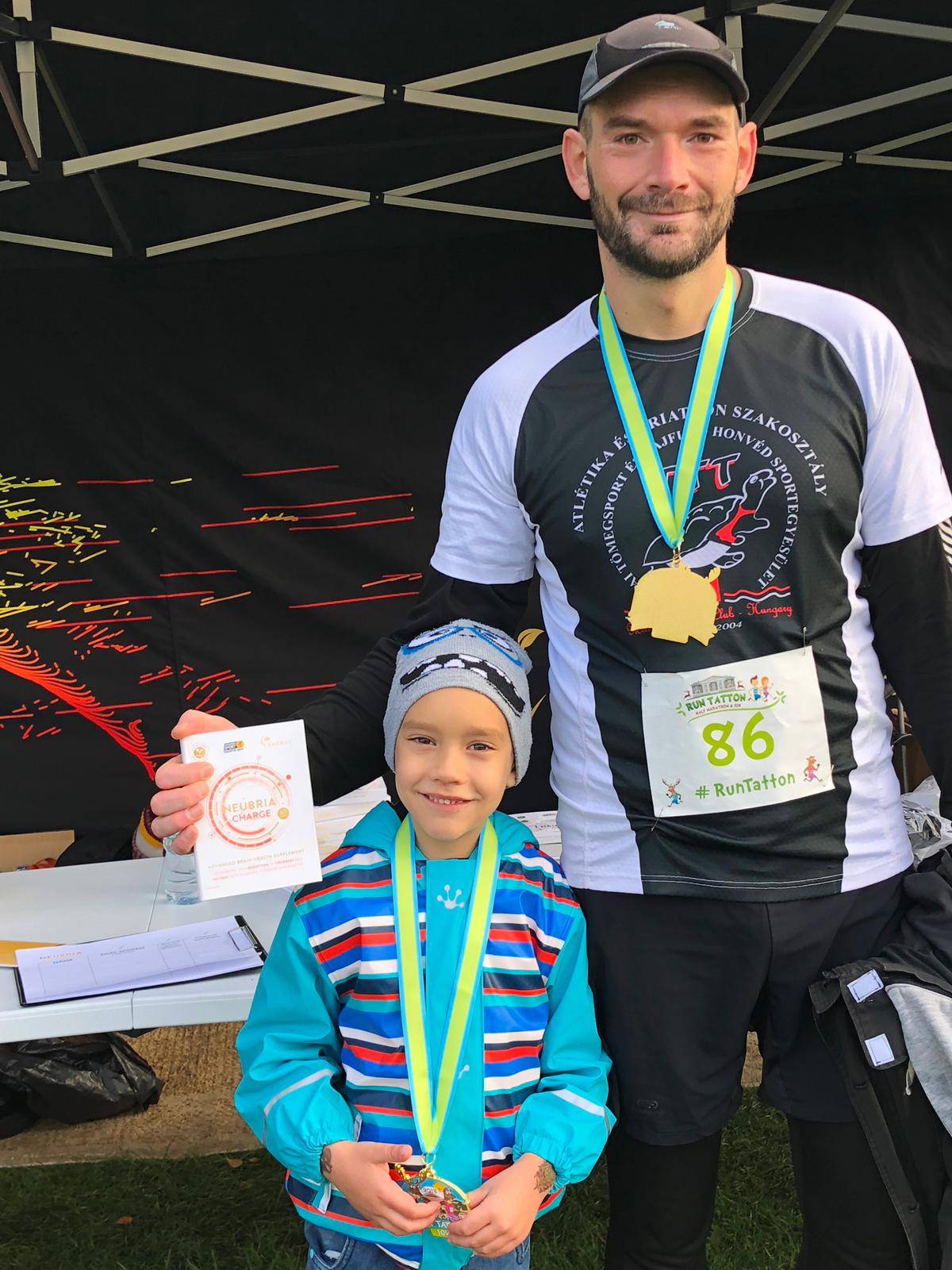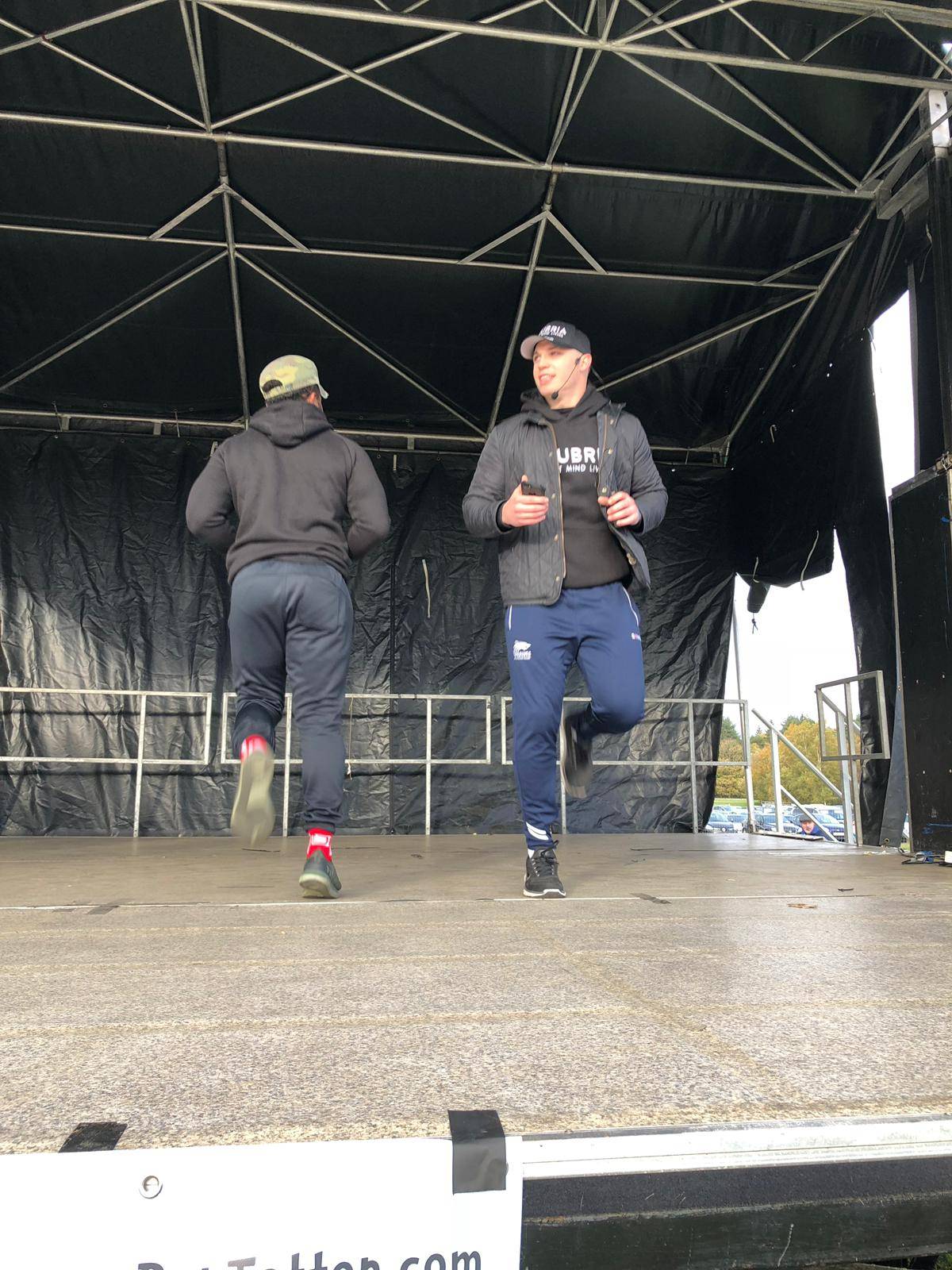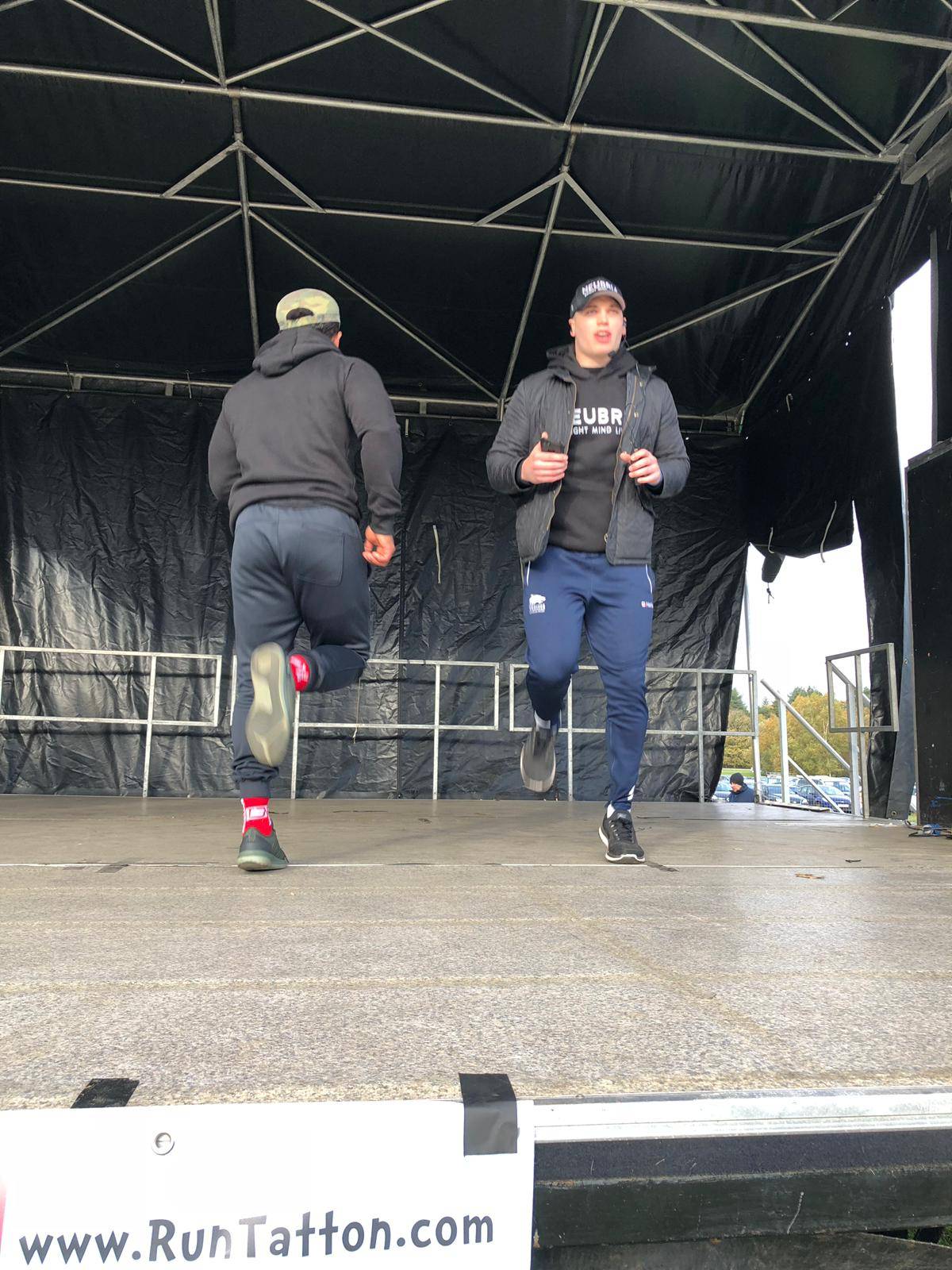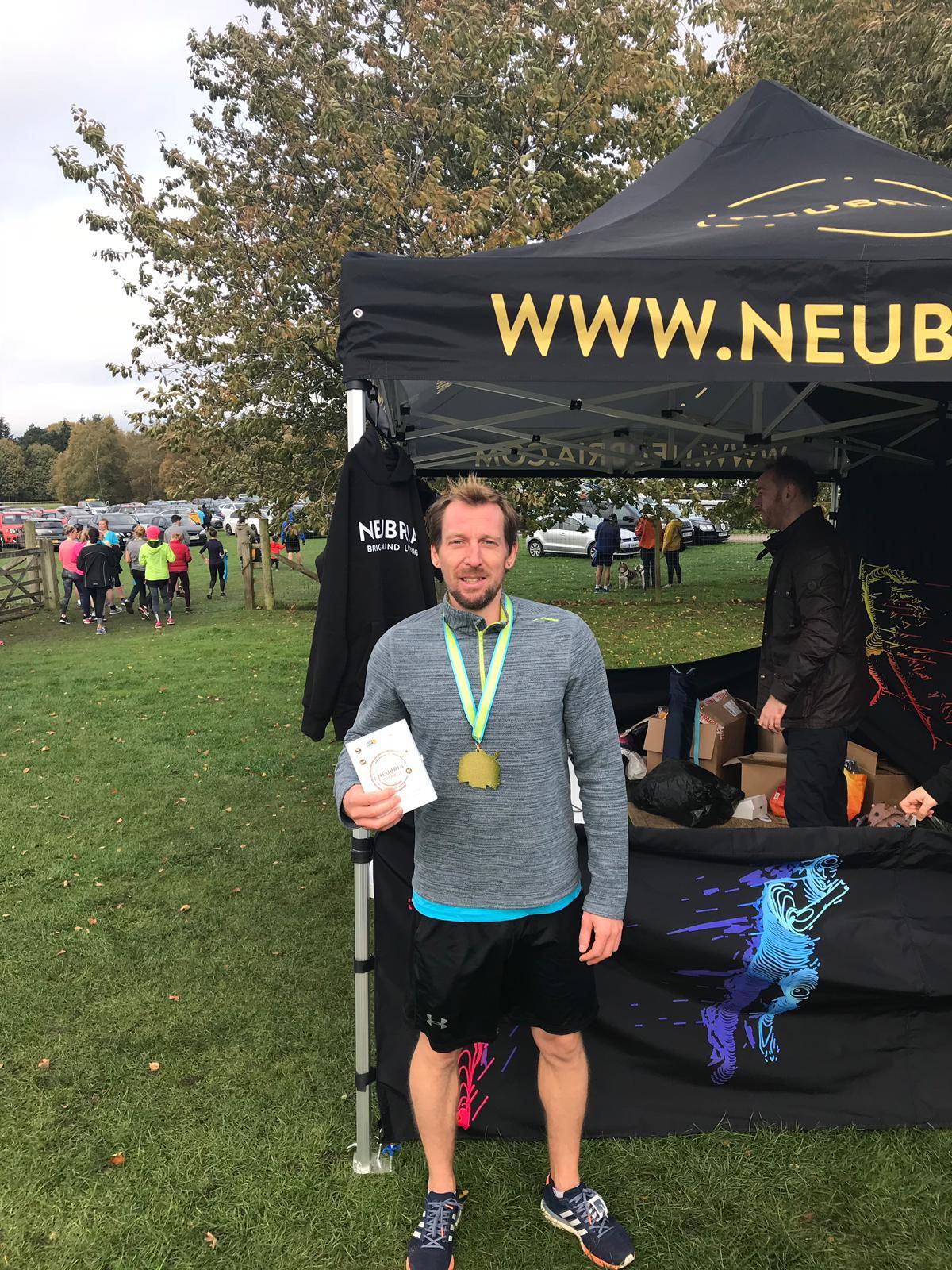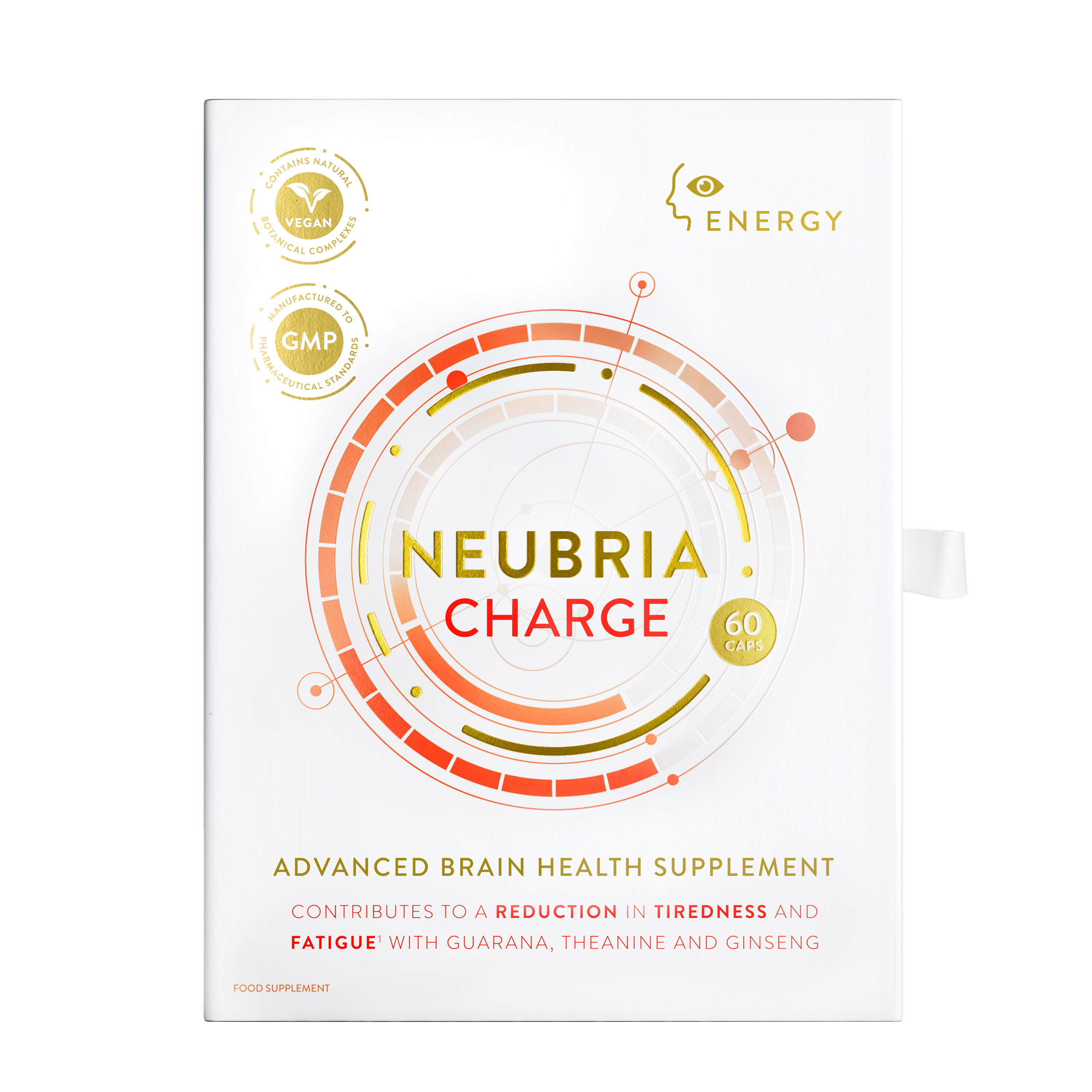 £20.00
NEUBRIA CHARGE - Performance and energy supplement
WHY CHOOSE NEUBRIA CHARGE?
Neubria Charge has been designed by our in-house pharmacist specifically to reduce tiredness and fatigue, giving you the enduring energy you need at work and at play.
The premium ingredients included in Neubria Charge have been carefully selected on the basis of extensive scientific research.
WHO IS NEUBRIA CHARGE DESIGNED FOR?
Neubria Charge has been designed for people in search of a natural burst of energy to see them through a particular task or day. Its balanced recipe can perk you up after a morning workout, help you stay motivated through a long afternoon and give you the staying power to remain at your best through a tough meeting, without any of the jittery side effects of traditional caffeine-based products.